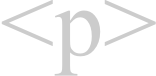 We've been part of the computer landscape seemingly forever... since the days of the ZX-Spectrum, Acorn Atom, Osbourne and Apple II! That will give you an idea of the road we have travelled over the past 30 years!
Much has changed since those early days. Yet, we are still are the forefront of computer technology, and especially providing a cost-effective web presence for you.
Our portfolio includes the design and maintenance of sites with as many as 30 000 pages to with as few as 7! (See box for varying examples.)
"Should I even have a web site?"

Good question, and usually the first one we are asked.
We feel it's quite simple really – if you have something to offer the world, you should have a site. It's the cheapest 24/7 marketing tool you could ever invest in.
It tells people who you are, where you are, what you offer and possibly even a place to buy your stuff. It's really a no-brainer!
Design and/or Develop
There are web designers and there are web developers.
Web designers are normally involved in deciding the "look-and-feel" of a site ie. they are usually the more artistically minded members of the team. Web developers are the people who get those ideas onto the internet, and usually are the more technically minded. Think of the designer as the front-end, and the developer as the back-end of a web site.
Both require a unique set of skills, and both are equally important when building even the smallest site.
Thankfully, we are both.
Technologies
HTML, XHTML, CSS, Javascript, jQuery, XML, .NET ... Huh?
Don't be intimidated by all the jargon, because you have to know none of it - we do!
We are a one-stop shop all your needs - design, back-end development, hosting - we take care of it all.
So, what does it all cost?
That's like asking, "How long is a piece of string?" We don't know.
Every site is different, each requiring a different sets of skills, and each consuming a different length of time.
In our experience we have found that it is usually the client's budget which determines the cost. We then cut our cloth accordingly.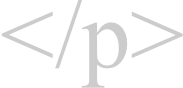 But... everyone is different, and one client's needs are never the same as the next.
Contact us for your customised solution.