A book inside you?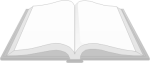 They say everyone has a book inside of them … but getting it published is another story!
Today getting a book published is a lot easier, whether you are going to print a few thousand copies or just enough to circulate amongst family and friends.
We have been working in the specialized field of self-publishing since the 1980s, and it has always been a rewarding experience — chiefly because we always get to know and work with the authors personally. The book becomes a shared project between the author (who of course first writes the book, and then helps to identify the 'constituency' of the book) and the publishers (who 'make' the book, that is design it and make up the initial typographical and graphic pages, and then assist in the marketing and distribution of the book).
The most promising books are those which tell a unique, personal story, or those which deal with a specific subject area, whether of personal or general interest.
For example, a husband-and-wife author team who upon retirement from their respective professional lives decided to build their own yacht in their back garden and sail around the world! It was a remarkable story which they were able to relive though the creation of the book which was well illustrated by their own photos and charmingly told by the two protagonists who shared the narrative. The book sold remarkably well, keeping the authors happily involved to this day! Or when the daughter of a well-known journalist conceived an illustrated children's book which was sold out. Or a remarkable wheelchair-bound retired lady, cerebrally palsied from childhood, became a technical computer programmer with a national electronics and communications company and she decided to share her story — which revolved around her passion for horses and riding horses. Or a woman who holidays each year in an Eastern Cape seaside village felt that the area's history and scenery should be documented and preserved, and she produced a beautiful record for the relatively few families who frequent the area. And another who has had an interest in both indigenous music and missionary work in Africa and who feels that these two are best kept together, wrote an authoritative work which needed actual sound illustrations — and we produced a 27-track CD which slid into the back cover to accompany the text.
We are often brought manuscripts which have been cobbled together from people's memories and stories in the hope that that these are not lost to succeeding generations. These are often of great interest even to current family members; grandchildren are amazed that Grandfather worked on trawlers in the icy North Sea before he met Grandma; they are intrigued by the mystery of a forebear who disappeared from the streets of their city some generations ago and which has never been solved.
The stories of such books go on, and so, therefore, do the stories themselves, remembered, pored over, shared, rounded out, added to, enjoyed … and preserved. These are the books which commercial publishers hesitate to get involved with, for the print runs are not generally economic (for them!) – they are not usually best-sellers!
But we live in an age of improved technology where it is possible to produce a worthy book which has all of the typographical look and feel of a more costly volume, but at a fraction of the cost.
And best of all, in the over 80 books that we have published, we have never had one which has failed in what it set out to achieve.
Visit our book shop to view a selection.
Periodicals and Textbooks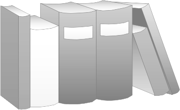 Complementary to traditional publishing, we also produce many periodical journals and textbooks for clients in South Africa, North America and Europe.
Products range from text book size professional journals to magazine size reports.
We are manufacturers of student textbooks for the South African education market
as well as for export for student use in the USA, UK, Australia and New Zealand.
General Printing

We also offer a general printing service.
If you need it on paper, vinyl, canvas, plastic, material or silkscreening service, we have it.
Complementary Services



Barcoding, CD/DVD replication, proofreading, editing ... if it's related to publishing and printing, we do it!